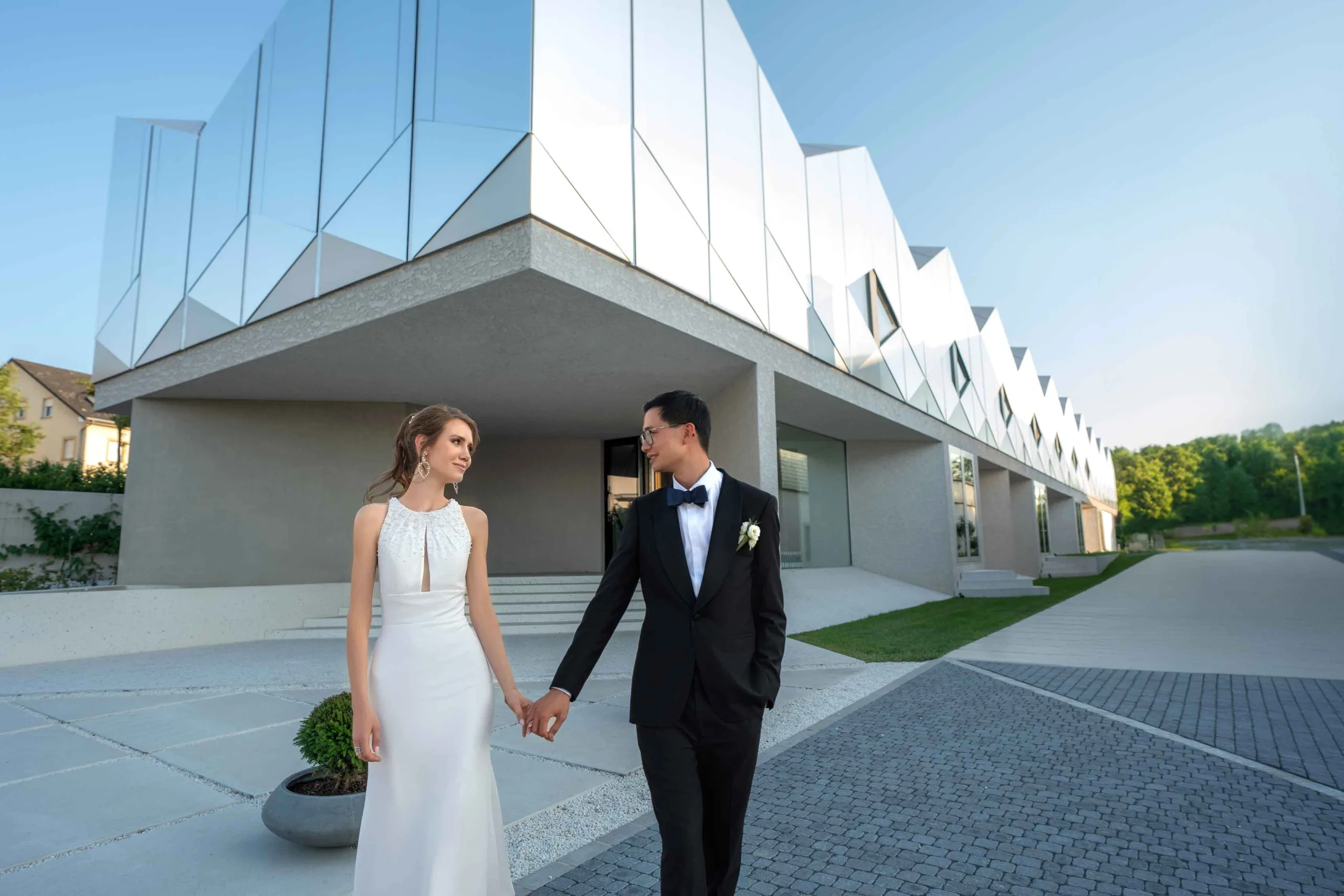 Olga&Piere
WEDDINGS
16 October 2023
A wedding In Domaine Claude Bentz
As a wedding photographer, my experiences at Domaine Claude Bentz have been nothing short of remarkable. Nestled in the heart of Luxembourg's picturesque Moselle valley, this exquisite family-owned wine estate, founded in 1933, provides the perfect backdrop for unforgettable weddings.
Under the leadership of Carole Bentz, a fourth-generation winemaker, Domaine Claude Bentz has evolved while preserving its cherished family identity. The estate's modern winery in Remich, established in 1986, is a testament to their commitment to quality.
Capturing moments at this enchanting venue, surrounded by lush vineyards, is a privilege. The estate's beautiful landscape garden, covering one hectare, provides a stunning setting for couples to celebrate their love.
Inside the newly opened event room, a space that seamlessly combines wine, architecture, and nature, you'll find a luminous atmosphere perfect for weddings. With a seating capacity of 108 people, it's an oasis of peace and relaxation in the heart of the Domaine. Throughout your special day, you can savor high-quality wines and crémants from Domaine Claude Bentz.
If you're seeking a truly exceptional and picturesque setting for your wedding day, Domaine Claude Bentz is where timeless tradition and elegance meet, offering an unforgettable backdrop for your love story.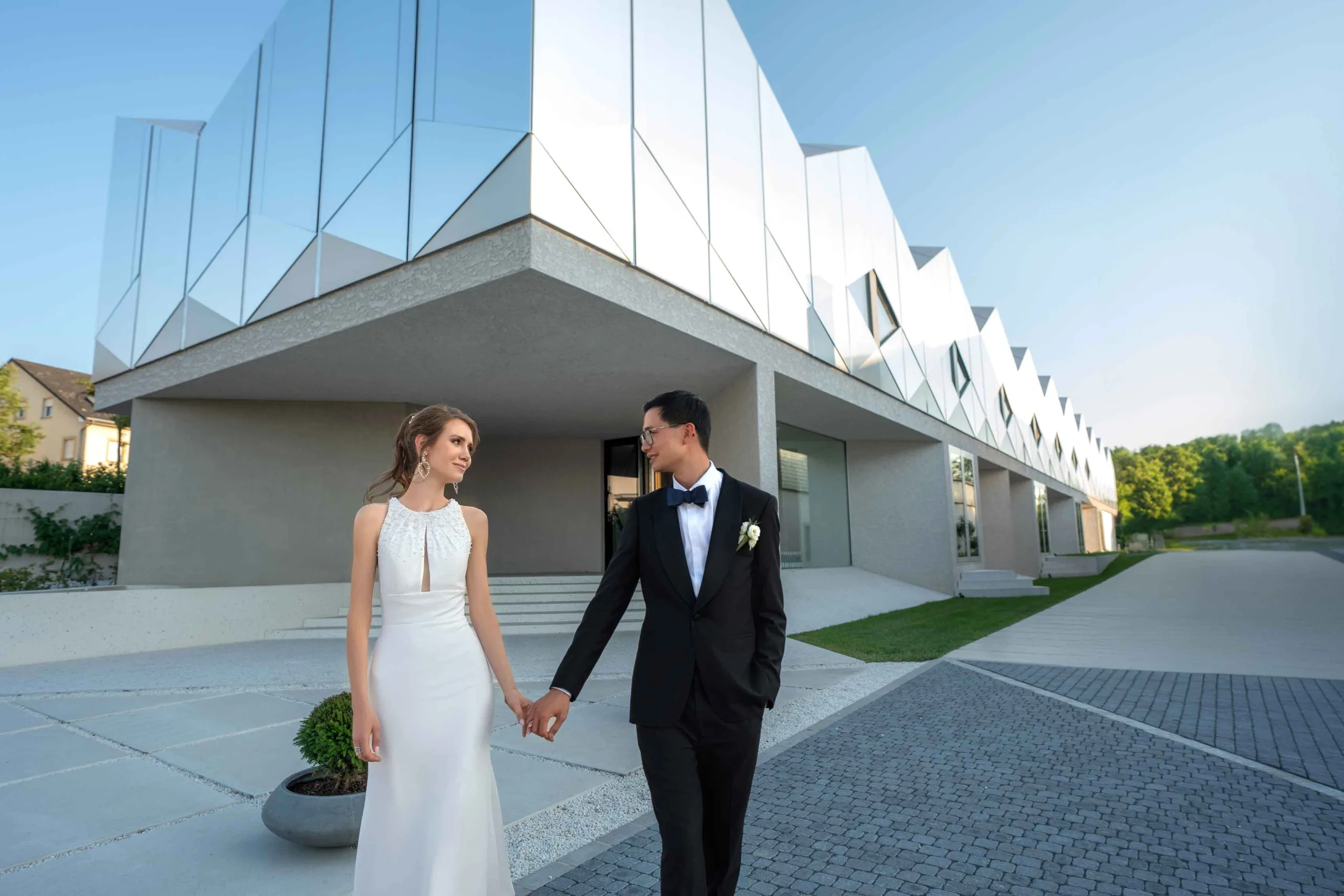 lovely moments
WEDDING
Olga&Piere